Description: A meme hosted by Pen to Paper, where you post one book, every one to two weeks, that has been on your wishlist for some time or even one that was recently added, that you can't wait to get off that wishlist and onto your bookshelf.
So as you all know, JLA just published her fifth and final book of her Lux series. Opposition.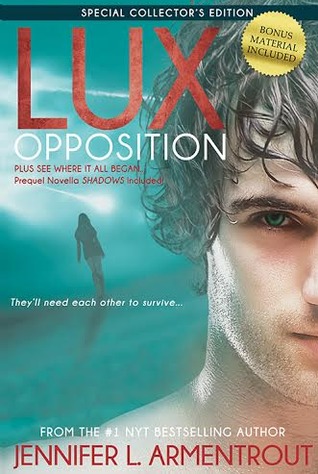 Source of Pic: GoodReads
I have followed closely with the book tour and let me tell you, those teasers are making me sweat! I am so nervous for this book but so super exicited that I may just die if I get it! I want this book sooo badly!! Daemon and Katy and Dee and Archer and every flippin person who I have come to love in their final book! Who wouldn't want that!!
Also to those of you who haven't read the teasers yet, Fangirling Misses has the whole tour posted on the blog :D
Man I want this book bad....I seriously hope I get it soon. I'm almost finished with my Lux reread xD *crosses fingers*
~Tia