Oct 26
--
A recreation of a book title and/or book cover (recreating in whatever way, drawing, acting, a photo, painting, etc). Like Fangirl is fanggirl. The night circus as the fright circus.
Hosted by MySeryniti
So I racked my brain trying to come up with a cover I wanted to recreate or a title I wanted to change and I could not think of any. So I decided to go on goodreads and look around at all the covers on my TBR. I decided to recreate C. J. Daugherty's Resistance!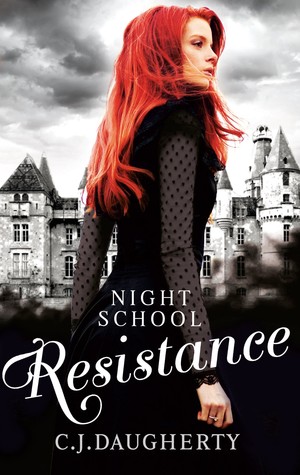 I absolutely love this cover I didn't know what I would do with it, but finally I came up with this:
I had fun making it! :D This was a fun challenge
What recreations did you guys come up with? :)