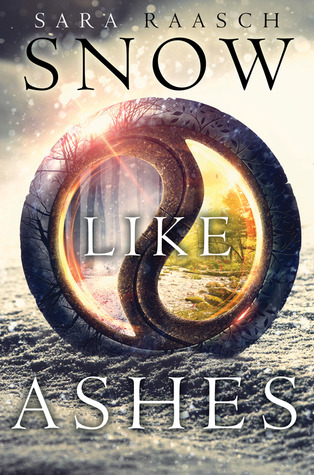 Snow Like Ashes by Sara Raasch
Average Rating on Goodreads: 4.07 of 5 stars
My Rating: 4 of 5 stars
Page Count: 422
Synopsis:
A heartbroken girl. A fierce warrior. A hero in the making.
Sixteen years ago the Kingdom of Winter was conquered and its citizens enslaved, leaving them without magic or a monarch. Now, the Winterians' only hope for freedom is the eight survivors who managed to escape, and who have been waiting for the opportunity to steal back Winter's magic and rebuild the kingdom ever since.
Orphaned as an infant during Winter's defeat, Meira has lived her whole life as a refugee, raised by the Winterians' general, Sir. Training to be a warrior—and desperately in love with her best friend, and future king, Mather — she would do anything to help her kingdom rise to power again.
So when scouts discover the location of the ancient locket that can restore Winter's magic, Meira decides to go after it herself. Finally, she's scaling towers, fighting enemy soldiers, and serving her kingdom just as she's always dreamed she would. But the mission doesn't go as planned, and Meira soon finds herself thrust into a world of evil magic and dangerous politics – and ultimately comes to realize that her destiny is not, never has been, her own.
When I first started this book, I was sort of disappointed that I didn't seem so attached to it like so many people seemed to be. I've always been sort of reserved when reading fantasy books because I tended to stray towards the paranormal books more, but since I loved Throne of Glass so much and a few other fantasy books I read afterwards, I decided to give Snow Like Ashes a try. It took awhile, but I did end up enjoying it!
Meira was a pretty badass MC and I completely guessed what would happen at the end of the book way before she even started to realise what was happening. She wasn't annoying like some MCs though and I respected her for her independence and her stubborn personality. Her love for the other Winterians is admirable and I loved seeing her fight for her people.
The romance in this book was really slow burning too. I'm getting so tired of books that have the romance overshadowing most of the story line. I kind of enjoyed there being very little romance going on.
Snow Like Ashes, after I got past the beginning, was very intriguing and I look forward to the sequel, Ice Like Fire!